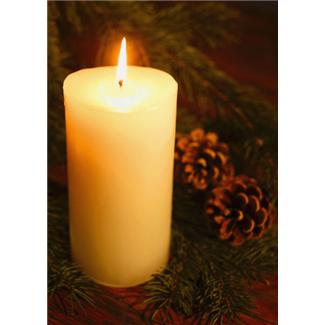 Reflecting life for you - your way
As an independent Celebrant, Ann can offer you the funeral you want as you arrange to say farewell to someone you love. Talking about death and arranging a funeral is not high on everyone's 'must do' list, but it is an inevitable event that is deserving of the very best attention when you are faced with a multitude of things to do, think about and decide upon at a very inopportune moment, often without a lot of time to ensure you get it absolutely right.
Ann believes that every person is unique, and that their funeral should be a fitting and unique testament to them and the life they enjoyed. Ann will enable you to have a bespoke funeral service to ensure everything you want actually happens, whether it is a celebration of a life well-lived, or a good-bye service to a dear departed after a long and purposeful life. Ann will come and meet with you, and your family and friends if you wish, and talk you through your wishes, so that together you arrive at the funeral you want and one you know your loved one would have wanted too.
The ceremony is entirely up to you and with Ann's guidance and assistance through the whole process, you can be sure of a meaningful farewell for your loved one. You may not wish to have a religious service, or you may want to sing a hymn or say a prayer, have readings, share stories, or read poems. A civil funeral is all about choice, your choice, and Ann will ensure your words and stories are delivered in a comforting and meaningful way. You can be reassured that Ann's caring and empathetic manner will support you and your family through one of the most difficult things you will ever have to do, and consequently your memories of the day will be meaningful and stay with you for ever.
By being compassionate and supportive, you can have every confidence that Ann will deliver a service for your loved one which they themselves would have wanted and which you will look back on with pride.
Ann's years of experience in dealing with members of the public at every life event, whether registering a birth or death and conducting civil ceremonies, in additional to the funeral services she has already conducted, will, she is sure, encourage you to have confidence in her abilities.
As an independent celebrant, Ann trained with the UK College of Celebrancy and holds a Certificate in Funeral Celebrancy. She is a member of the Fellowship of Professional Celebrants.
Click on 'Contact Ann' to send a message, or telephone her on 07801 632313. Please do not be put off if you have to leave a message should you call when Ann is away from the phone - simply leave your name and number and she will phone you back.